News
Another bright idea
19th September 2016
At MS Electrical we're currently replacing the existing lighting within a student halls of residence with rather clever energy-efficient LED flat panels. Not only will these panels reduce the students' energy consumption, but they will also reduce maintenance costs.
We're also installing new switches and cabling so that two lights within the same room can be switched on or off independently, thus also saving energy and reducing bills. And what's more, we're doing all the work using the existing conduit within the walls and ceilings so there's no need to make good where the new cables are being inserted.
If you're concerned about your energy bills and would be interested in some bright ideas to reduce your consumption, please call us on 01223 258968 / 01353 665106.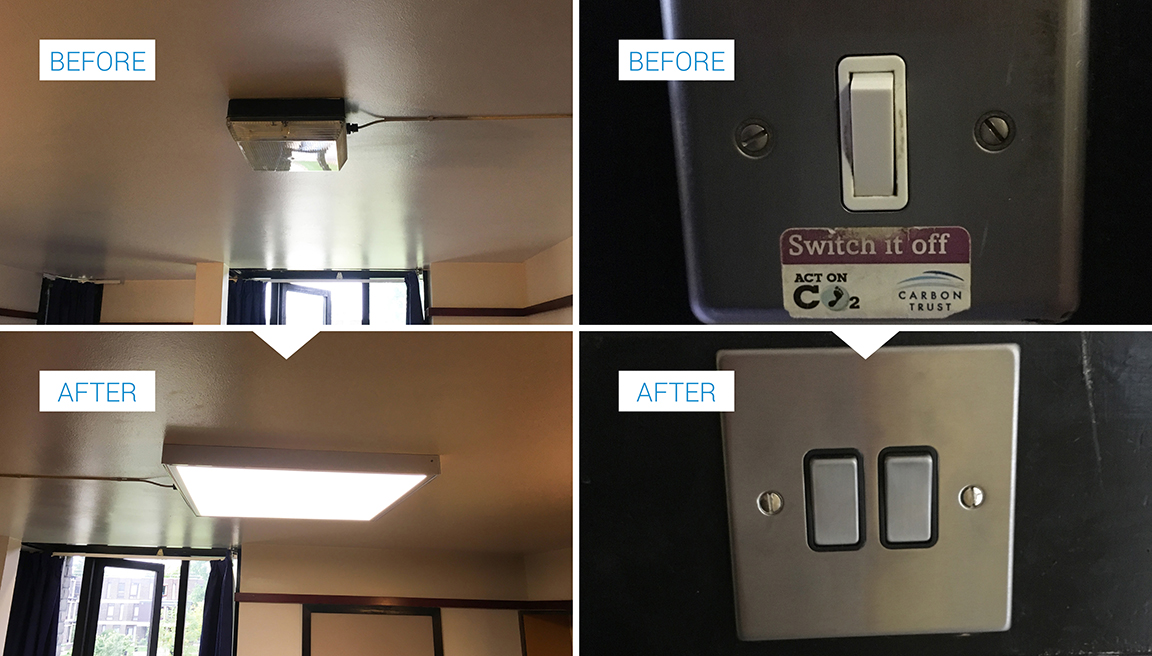 We have been extremely pleased with the service provided by MS Electrical. In all our dealings with them they have proven to be efficient, reliable and a pleasure to deal with. We would not hesitate to recommend their services.
Cambridge Property Lettings
9th January 2019
SafeContractor success - again!
20th December 2018
Merry Christmas everyone!
12th December 2018
Avoid a shock this Christmas
Did you know...
2 in 3 Brits would have a go at electrical DIY in the home instead of using a professional.