News
Another NICEIC pass!
14th September 2018
We're delighted to reveal that, following a recent inspection, we have once again passed our NICEIC assessment with flying colours. The assessment takes a very in-depth look at the office setup from a number of perspectives, including our qualifications, software reporting, Health & Safety, relevant documentation and technical knowledge. The attention then switches to our on-site work, with the assessors visiting client sites to evaluate completed projects in terms of the standard of our work, the compilation of our reports and the accuracy of our testing.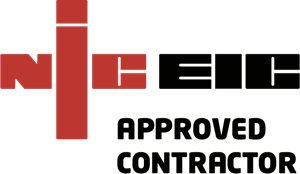 As Mark Smith, owner of MS Electrical Services, comments, passing the NICEIC assessment is a source of great pride for the whole team. 'At MS Electrical we take care to ensure that all our work is carried out to the very highest standard and that this work is backed up by timely and meticulous reporting,' says Mark. 'It is testament to the dedication of the entire MS Electrical team that we can pass such a rigorous inspection with no queries or areas of non-compliance, and we like to think that this also offers a great sense of reassurance to both existing and new clients.'
MS Electrical Services offer PAT testing and fixed wire testing in Cambridge, so please contact us to discuss any aspect of your electrical safety.
We have been extremely pleased with the service provided by MS Electrical. In all our dealings with them they have proven to be efficient, reliable and a pleasure to deal with. We would not hesitate to recommend their services.
Cambridge Property Lettings
9th January 2019
SafeContractor success - again!
20th December 2018
Merry Christmas everyone!
12th December 2018
Avoid a shock this Christmas
Did you know...
2 in 3 Brits would have a go at electrical DIY in the home instead of using a professional.