Buyer beware!
28th June 2018
At MS Electrical we spend our days ensuring that our commercial clients provide a safe working environment for their staff, customers and suppliers. We do this by carrying out regular PAT testing to ensure their portable appliances are functioning correctly and fixed wire testing to check that their electrical installations are all above board.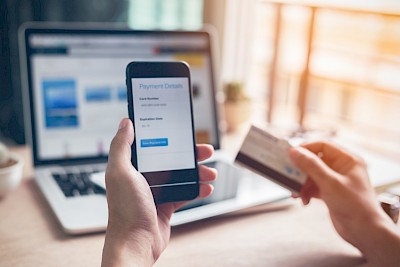 We were therefore concerned to read the latest findings from Electrical Safety First, which revealed that as many as 18 million adults in the UK have purchased counterfeit electrical goods online. Shockingly, that's one in three people, whose lives could potentially have been put at risk. Interestingly, millennials appear more likely to fall for scams such as these, with around 50% having suffered at the hands of counterfeiters, compared to one in ten people aged 55 and over.
Electrical Safety First found that dangerous electrical goods including tumble dryers, kettles, travel adaptors and hair straighteners were being offered for sale on e-commerce giants such as Amazon, Amazon Marketplace, eBay and Fruugo UK. Worryingly, the research indicated that 92% of the buying public believed that these providers regulate and monitor sellers to protect customers, yet Electrical Safety First was able to set up a fake profile with a false name, passport number and date of birth.
The charity is now campaigning for e-commerce platforms to introduce procedures to prevent the sale of counterfeit goods, and it's a move that's warmly welcomed by Mark Smith, owner of MS Electrical Services. 'As electrical safety specialists, at MS Electrical we're fully behind this campaign,' says Mark. 'Sadly we've witnessed first-hand the devastating effects of faulty appliances and installations, and that's why we're fully committed to keeping electrical safety in check. With online card spend in the UK reaching over £150 billion per year, it's no surprise that people are falling for counterfeits.
'There are a few simple tips for helping to identify potential fakes,' continues Mark. 'If the price seems to good to be true, it probably is. If the seller's contact details are vague – or even omitted altogether – then proceed with caution, especially in case you need to return the item. Overall, stick to reputable retailers or buy directly from the manufacturer. Don't rely entirely on the product imagery or the reviews as both are easy to manipulate. And when the item arrives, give a thorough visual inspection and look for a genuine safety certification label and a manual. There's no guarantee that you won't have bought a counterfeit, but it's worth being aware of ways to reduce the likelihood of doing so.'
MS Electrical Services offer PAT testing and fixed wire testing in Cambridge, so if you have any concerns at all about the safety of your appliances or electrical installation, please call us on 01223 258968 to arrange a no-obligation quotation.