News
Caveat emptor - Let the buyer beware!
10th September 2018
The electrical safety charity Electrical Safety First has identified that of the 2.5 million residential sales in the UK in 2014-15, only 37% of purchasers arranged for the electrics to be checked prior to completion. Alarmingly, 20% of buyers believed that electrical checks were a required element of a home survey report, and 50% were unaware that checks were even necessary. The upshot of these statistics was that one third of purchasers encountered electrical issues after moving in that could easily have been identified by a qualified electrician during the negotiation process.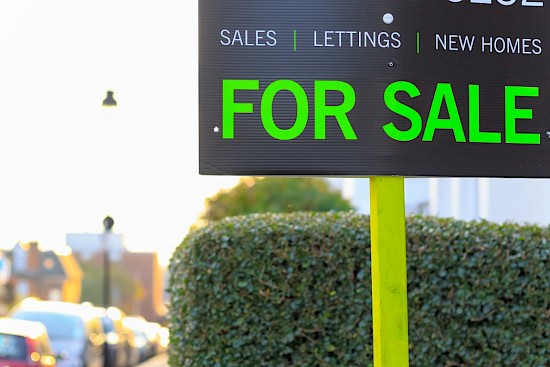 There are, of course, a number of common pitfalls in purchasing your own home, especially if you're a first-time buyer, and it can be difficult to cover all the bases. Martin Roberts, who presents the popular TV show 'Homes Under the Hammer', identifies seven simple steps to follow when buying a property:
Only buy a house you can afford. Everyone would love a dream property, but not at any price.
Check out the neighbourhood. Buying a house is a big commitment, so you need to be sure that you're going to be living in the right location.
Budget, budget, budget. Never lose sight that home ownership comes with a number of additional costs, including solicitor's fees, stamp duty and Electrical Installation Condition Reports.
Don't be fooled by staging. It's a common tactic to 'dress' a property with mirrors, lighting and fresh paint, but these can all mask the true picture.
The devil is in the detail. Take time when viewing a property to check for issues such as damp, cracks and faulty wiring.
Don't save on safety. Commission a full building survey prior to exchanging contracts as that may well uncover issues which will provide ammunition for you to negotiate a price reduction.
Check the electrics. The electrics fall outside the scope of a building survey, so commission an Electrical Installation Condition Report to make sure that the property you are purchasing is safe and doesn't need rewiring.
As Mark Smith, owner of MS Electrical Services, observes, Electrical Safety First's findings point to a gap in knowledge among home buyers. 'At MS Electrical we're all about electrical safety and we would encourage any prospective purchaser to pause and think carefully about the electrical installation,' says Mark. 'As a homeowner myself I understand how easy it can be to get carried away with the more glamorous aspects of a property, but the condition of the electrics is very important, both in terms of the potential costs of repair or rewiring but also, significantly, in terms of the safety of everyone who will be living in the house. We'd therefore encourage anyone who is considering buying a property of any kind to contact us to arrange an Electrical Installation Condition Report.'
MS Electrical Services offer PAT testing and fixed wire testing in Cambridge, so please contact us to discuss any aspect of your electrical safety.
We have been extremely pleased with the service provided by MS Electrical. In all our dealings with them they have proven to be efficient, reliable and a pleasure to deal with. We would not hesitate to recommend their services.
Cambridge Property Lettings
9th January 2019
SafeContractor success - again!
20th December 2018
Merry Christmas everyone!
12th December 2018
Avoid a shock this Christmas
Did you know...
2 in 3 Brits would have a go at electrical DIY in the home instead of using a professional.