News
Left to their own devices
22nd September 2015
If you're at your wits' end because your children are constantly hogging the sockets when they need to recharge their tablets and phones, we have the solution to keep you sane!
Our new USB sockets are brilliant – they simply replace your existing socket but give you two USB connections for your devices as well as your two standard plug sockets. No more extension cables, but most importantly no more arguments!
To bring harmony back to your household, why not contact us to book an appointment for us to fit these new USB sockets around your home?
And don't forget that we also offer fixed wire testing and PAT testing in Cambridge and Ely, so if you have any concerns over the safety of your fuse box, wiring or appliances, we're only a phone call away.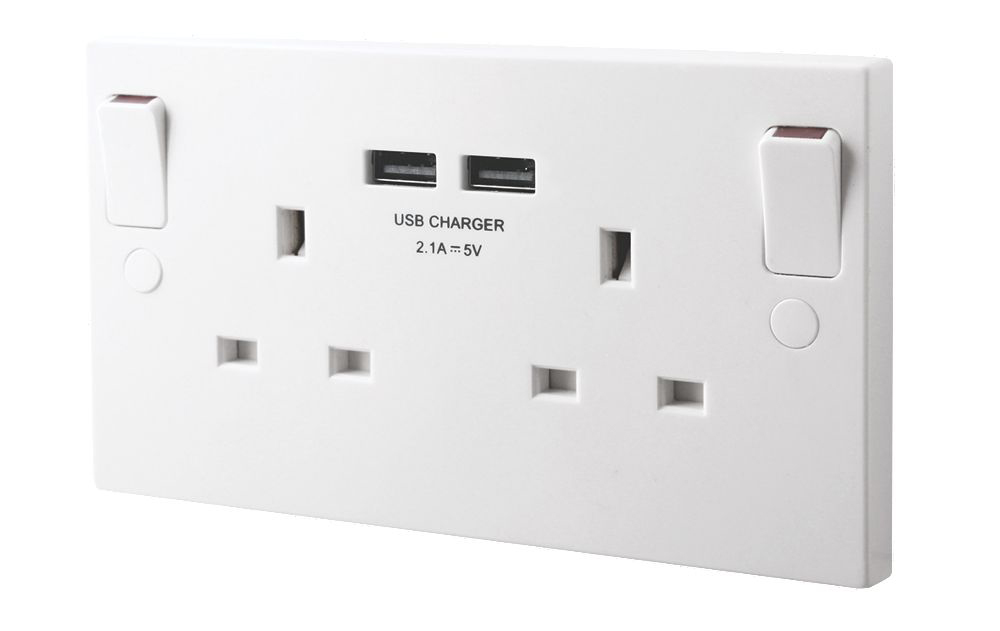 We have been extremely pleased with the service provided by MS Electrical. In all our dealings with them they have proven to be efficient, reliable and a pleasure to deal with. We would not hesitate to recommend their services.
Cambridge Property Lettings
9th January 2019
SafeContractor success - again!
20th December 2018
Merry Christmas everyone!
12th December 2018
Avoid a shock this Christmas
Did you know...
2 in 3 Brits would have a go at electrical DIY in the home instead of using a professional.