Letting tenants stay safe
5th June 2018
At MS Electrical Services we work with a number of letting agents across Cambridgeshire, and our specific brief is to help them ensure that the properties they manage meet all electrical safety standards for the tenants they source. We do this by undertaking PAT testing, which involves testing all the portable appliances provided in the property, and fixed wire testing, which is the testing of the electrical installation.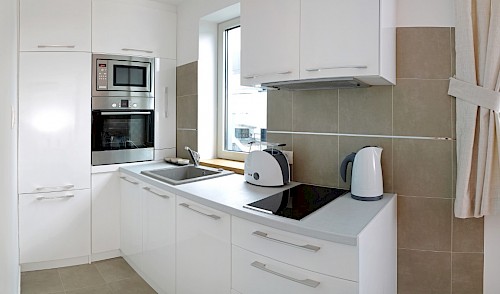 In terms of PAT testing, we carry out a visual inspection as well as a function test, an insulation resistance test, earth leakage tests and, where applicable, an earth continuity test.
As far as fixed wire testing is concerned, we check all the fixed electrical equipment supplied through the electricity meter, including the wiring, sockets, switches and the fuse box containing the fuses, circuit‑breakers and RCDs (residual current devices). As all electrical equipment can deteriorate over time through wear and tear, RCDs are a vital safety feature as they are designed to prevent shocks from live wires and other malfunctions. It is therefore imperative that these are functioning correctly. Our fixed wire testing covers checking that sockets are not overloaded, that switch and socket covers are all in tact, that the RCD is working, that the earthing is adequate and that cables are correctly selected and installed in relation to the fuse or circuit-breaker protecting the circuit.
As Mark Smith, owner of MS Electrical Services, confirms, landlords have a responsibility to protect their tenants from the dangers inherent in poorly maintained electrical installations. 'We are delighted to be engaged by a number of letting agents in and around Cambridge, but we know that we could do more to help protect tenants,' he says. 'We have an excellent track record in PAT testing and fixed wire testing, and we'd love to bring our experience to bear to help more landlords stay compliant. Electrical safety can be a bit of a minefield, so it's always worth talking to a specialist to obtain clear, impartial advice and efficient, scheduled testing on an ongoing basis.'
MS Electrical Services specialise in offering PAT testing and fixed wire testing in Cambridge, so why not contact us to request a no-obligation quotation?