News
MS Electrical to the rescue!
21st June 2016
Here at MS Electrical we're passionate about keeping employees and visitors safe in the workplace so we're always happy to help when things go wrong. We received a call last week from a customer whose IT engineer had inadvertently drilled through the wall to install a Wi-Fi unit without first checking for electric cables.
As the image below indicates, the end result was a rather large repair job, to include replastering costs, for what could have been a quick and simple installation with the right foresight.
As Mark Smith, owner of MS Electrical, observed, when it comes to electrical work, preparation is key. "Whenever we attend a customer's premises to undertake even the simplest of installations, we take great care in ensuring that we've checked everything," says Mark. "It's a false economy to rush into a job thinking you're saving time, when in reality you're risking the safety of your staff and customers, and possibly racking up an unnecessary repair bill to boot. We view our role not only as delivering the highest-quality electrical installations, but also as passing on the message to commercial organisations that outsourcing to a trusted electrical contractor is often the best course of action. That's why we spend our working days offering fixed wire testing and PAT testing in Cambridge, Ely and Newmarket, and why customers throughout East Anglia value the service we provide extremely highly."
To discuss any aspect of your electrical installations and testing, please call MS Electrical Services on 01223 258968 / 01353 665106. We're here to keep your electrical safety in check.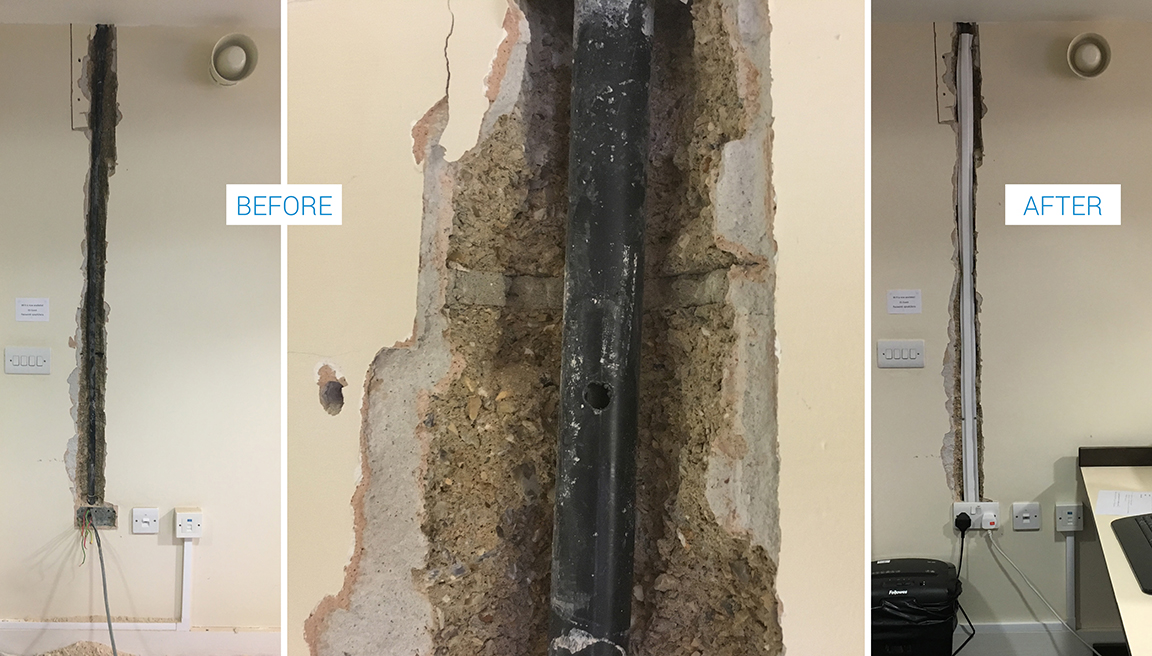 We have been extremely pleased with the service provided by MS Electrical. In all our dealings with them they have proven to be efficient, reliable and a pleasure to deal with. We would not hesitate to recommend their services.
Cambridge Property Lettings
9th January 2019
SafeContractor success - again!
20th December 2018
Merry Christmas everyone!
12th December 2018
Avoid a shock this Christmas
Did you know...
2 in 3 Brits would have a go at electrical DIY in the home instead of using a professional.