News
New HMO licensing regulations come into force
4th October 2018
Since 2006 it has been mandatory for landlords wishing to let Houses in Multiple Occupation (HMOs) to obtain a licence. Historically this requirement has been for larger HMOs, but as of 1 October this year the licensing scheme has been extended to include smaller properties housing five people and above.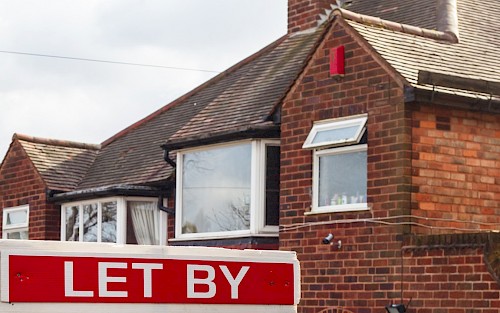 A property is classed as an HMO if it meets one of the following criteria:
It is an entire house or flat that is let to three or more tenants who form two or more households and who share a kitchen, bathroom or toilet.
It is a house that has been completely converted into bedsits or similar non-self-contained accommodation and that is let out to three or more tenants who form two or more households and who share kitchen, bathroom or toilet facilities.
It is a converted house containing at least one flat that is not wholly self contained – in other words it does not itself contain a kitchen, bathroom and toilet – and is occupied by three or more tenants who form two or more households.
It is a building that has been converted entirely into self-contained flats and more than one-third of the flats are let on short-term tenancies.
An HMO licence obliges landlords to comply in such areas as gas safety, the condition of the furniture provided and the clarity of the rental terms and conditions provided to tenants. In addition, and of huge relevance in terms of tenant safety, is the requirement to undertake regular portable appliance testing and fixed wire testing, and to ensure the correct operation of smoke alarms.
As Mark Smith, owner of MS Electrical Services, observes, the changes in regulations will require landlords and letting agents to commission regular electrical safety testing. 'The change in regulations bring HMOs housing five people and above into the picture for compliance in all areas, including the safety of the property's electrical installations and portable appliances,' says Mark. 'At MS Electrical we already work with a large number of letting agents and landlords offering PAT testing and fixed wire testing in Cambridge, and the phone has already started ringing with enquiries for testing within HMOs that now require a licence. We have vast experience in this area and we're looking forward to helping even more landlords to comply with the new regulations.'
MS Electrical Services offer PAT testing and fixed wire testing in Cambridge, so please contact us to discuss how we can keep your electrical safety in check.
We have been extremely pleased with the service provided by MS Electrical. In all our dealings with them they have proven to be efficient, reliable and a pleasure to deal with. We would not hesitate to recommend their services.
Cambridge Property Lettings
30th January 2019
PAT testing at The Cold Rooms
9th January 2019
SafeContractor success - again!
20th December 2018
Merry Christmas everyone!
Did you know...
2 in 3 Brits would have a go at electrical DIY in the home instead of using a professional.