News
Stay warm, but stay safe
2nd March 2018
With sub-zero temperatures prevailing and energy bills on the rise, more and more people are turning to the quick fix of a portable heater. There's no doubt that it's convenient to enjoy heat on demand, but portable heaters are responsible for 4% of accidental house fires each year. They're also responsible for a higher percentage of fatalities and serious injuries per incident compared to all other items.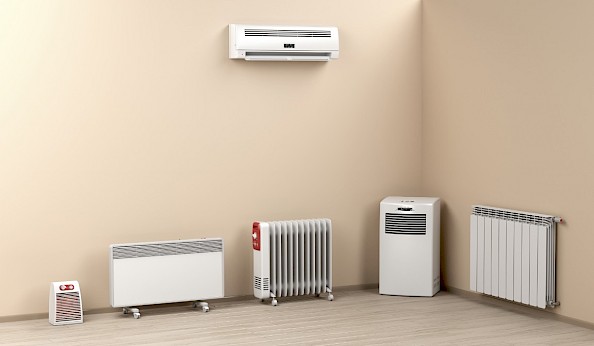 Most heater fires are actually caused by basic mistakes that could easily be avoided, such as simply knocking them over or leaving them unattended for long periods. To avoid such mishaps, it's worth remembering some fundamentals:
Ensure the heater is on a level surface, out of the way of anything - or anyone - that could knock it over
Keep the heater at least one metre from combustible materials such as paper, furniture or curtains
Never use a heater to dry your clothes or towels
Don't leave the heater unattended while it's switched on, and ensure it's turned off while you're asleep
Never power the heater from an extension lead as it can easily be overloaded and cause a fire
Regularly inspect your heater to check for damage and deterioration
As Mark Smith, owner of MS Electrical Services, observes, it's vital not to cut corners with portable heaters. "We've seen lots of portable heaters in use over the years and we can't stress enough how important it is to make sure they're safe to use. If the heater isn't in good condition, don't use it. In general, avoid buying second-hand heaters and ensure you buy a recognised brand from a reputable retailer."
MS Electrical Services offers PAT testing and fixed wire testing in Cambridge, Ely and Newmarket, so please call us on 01223 258968 / 01353 665106 to request a no-obligation quotation.
We have been extremely pleased with the service provided by MS Electrical. In all our dealings with them they have proven to be efficient, reliable and a pleasure to deal with. We would not hesitate to recommend their services.
Cambridge Property Lettings
9th January 2019
SafeContractor success - again!
20th December 2018
Merry Christmas everyone!
12th December 2018
Avoid a shock this Christmas
Did you know...
2 in 3 Brits would have a go at electrical DIY in the home instead of using a professional.