News
Staying compliant
6th July 2018
As electrical safety specialists, compliance is at the heart of everything we do, and we therefore always ensure that we're up-to-speed with any changes in regulations that may occur. It was announced that the new BS 7671:2018 Requirements for Electrical Installations would be issued on 2 July this year and would come into effect on 1 January 2019. All electrical installations designed after 31 December 2018 will have to comply with these new requirements.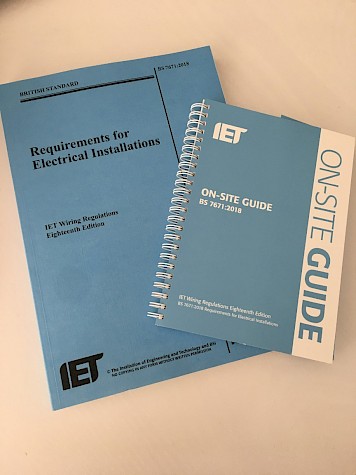 For Mark Smith, owner of MS Electrical Services, the announcement of the new regulations created an opportunity to keep the business at the forefront of electrical safety. 'As soon as we heard that new requirements for electrical installations were being implemented on 1 January 2019, we ordered a copy of the regulations and immediately booked the relevant training courses so that we will all be fully trained before the launch,' comments Mark. 'Not only is it a commitment to our own professional development, it's also a commitment to our clients, whose electrical safety is paramount to us.'
MS Electrical Services offer fixed wire testing in Cambridge, so if you have any concerns at all about the safety of your electrical installations or the implications of the new regulations, please call us on 01223 258968 for an initial discussion.
We have been extremely pleased with the service provided by MS Electrical. In all our dealings with them they have proven to be efficient, reliable and a pleasure to deal with. We would not hesitate to recommend their services.
Cambridge Property Lettings
9th January 2019
SafeContractor success - again!
20th December 2018
Merry Christmas everyone!
12th December 2018
Avoid a shock this Christmas
Did you know...
2 in 3 Brits would have a go at electrical DIY in the home instead of using a professional.