News
The key to safe rental properties
21st July 2017
At MS Electrical Services we're working with letting agents and landlord clients to ensure that the properties they let comply with electrical safety regulations. The electrical industry's leading safety charity, Electrical Safety First, reports that millions of householders in the UK expose themselves and their families to potentially fatal electrical accidents every day. They do this largely by making simple mistakes which usually stem from a lack of knowledge about the dangers of electricity.
Landlords are required by law to ensure that:
The electrical installation in a rented property is safe when tenants move in and is maintained in a safe condition throughout the tenancy
The property is electrically safe by carrying out a periodic inspection on a House in Multiple Occupation (HMO) every five years (if your property is not an HMO, there is no legal obligation to carry out such an inspection, but Electrical Safety First recommends that all rental properties should be inspected at least every five years)
All appliances provided within the property are safe and have at least the CE marking – regular PAT testing will confirm that the appliances are safe and working correctly
Electrical Safety First also recommends that at least a visual inspection is carried out between tenancies, and that the property has adequate RCD protection.
A simple but common error which can lead to an electrical fire is the overloading of plug sockets, and Electrical Safety First's online 'socket calculator' can help avoid this scenario.
We'd also encourage any landlord who is struggling with their responsibilities to download the Electrical Safety First 'Visual Checks App', which is available for use on Android phones via Google Play and on the iPhone, iPad and iPod touch via the App Store.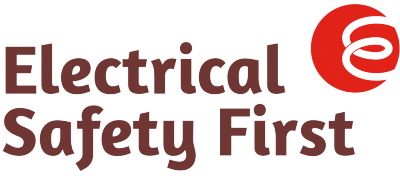 MS Electrical Services offers PAT testing and fixed wire testing in Cambridge, Ely and Newmarket, and we welcome enquiries from letting agents and landlords looking to ensure compliance. Simply call 01223 258968 / 01353 665106 for advice or to request a no-obligation quotation.
We have been extremely pleased with the service provided by MS Electrical. In all our dealings with them they have proven to be efficient, reliable and a pleasure to deal with. We would not hesitate to recommend their services.
Cambridge Property Lettings
9th January 2019
SafeContractor success - again!
20th December 2018
Merry Christmas everyone!
12th December 2018
Avoid a shock this Christmas
Did you know...
2 in 3 Brits would have a go at electrical DIY in the home instead of using a professional.